October is here in full swing! The pumpkins are showin up all over the city! Looks like ornage in the new pink! Mike and I bought a pumpkin to carve and here it is. Got nice proportions and a nice size. I am already startin ta see a face on one side.
Look at the size of these pumpkins! WOW! We talkin serious jack-o-latern! We need a chainsaw for these babies!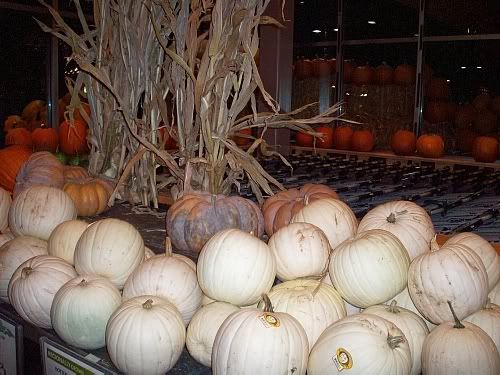 And what about these white pumpkins? Aren't they the coolest?
Pumpkins all lined up in a row. It is clear ta me october is in full swing! I absolutely love this time of year. The temps are gettin cooler and this Thursday we go down into the 40's.
The spooks and goblins are on the prowl. Lookin ta creep ya'll out or perhaps a good scare.
The Mums are in full bloom. They are truely beautiful. Many different colors ta choose from. All the colors of fall make my heart sing.
Mike loves pumpkins eventhough he's not good with carvin. We still enjoy it. And that's all that really matters. We got the biggest spook of'em all. Her name is Alyce!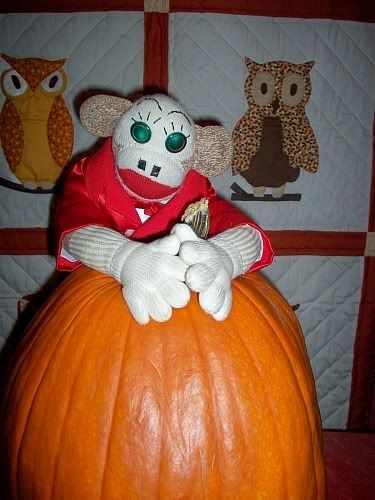 I could tell ya'll horror stories bout that bitch! Freddy Kruger is a pussy cat compared to this cunt. She stocks people! And that's just the tip of the ice burg. Not gonna ruin a perfectly good day on her. Yes! I am flippin her off! Break a pumpkin over her head! Have a great day! Bubba