Hallelujah! It's Wednesday! Mike is off from his job! I'm happy to report the weather has cooled of considerablly! Fall is in the air. We're glad for that. As I lay here on the train track of life,I love it! Don't get your cake tips in a wad!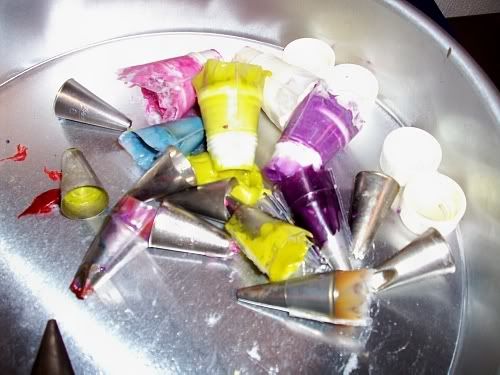 See? I told ya'll not to get your cake tips in a wad. But ya went ahead and did it anyway. It could be worse. Your kitchen could be stacked up with all these dishes!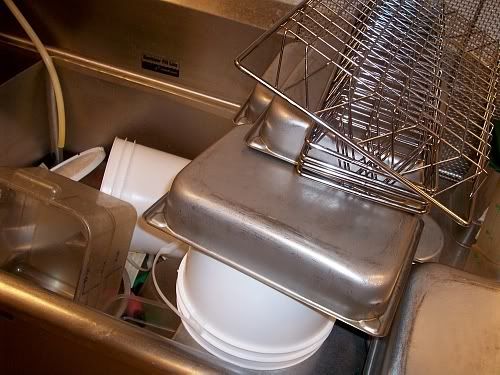 And then ya'll would spend all day washin them. It would certainly be like you were livin in a cage!
I sure don't want ta be in any cage. Have a great Wednesday mornin! I'll be back later on. Bubba