Hhhheeelllllooooo Old and Antique Possum's! Now before ya'll go gettin mad at Ole Bubba for callin ya'll such words as "Old" and "Antique".....Just hear me out. Ya'll ever heard of a show on the history channel called American Pickers? Mike Wolfe and TV guy sent me....Ole Bubba, a personal invitation to come and tour his Nashville location!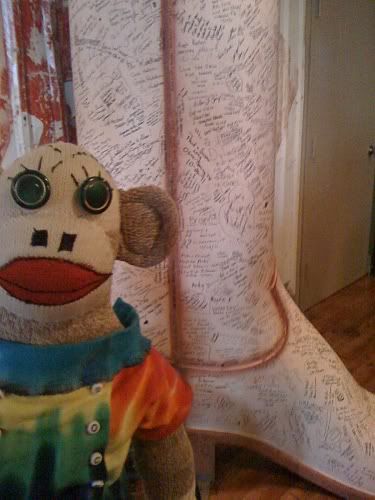 Once in side the store I ran over to this giant boot....and whipped out my trusty Sharpy.....and autographed it Mega star style!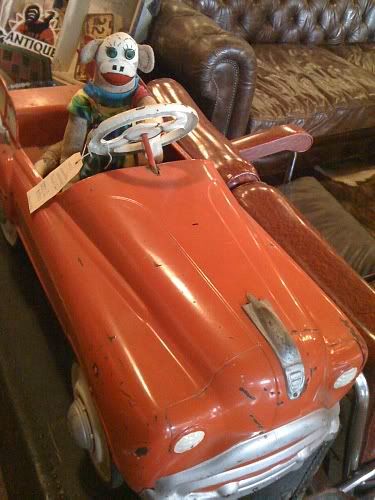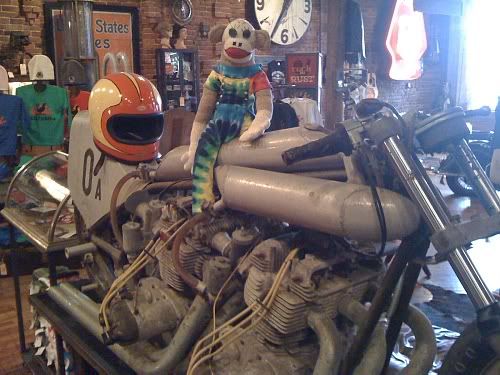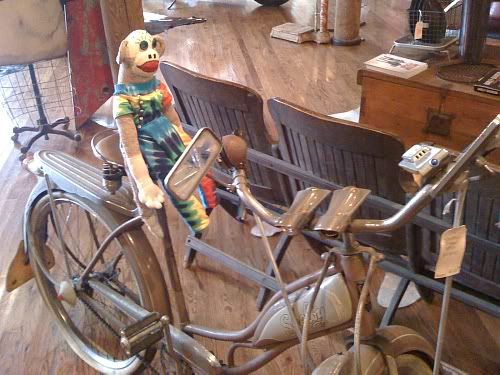 Looks like a fun enough place ta be don"t-cha think Possum's?
I mean...Walkin on the moon Pennants from the 1960's?
A lifelong American picker, Mike Wolfe has been combin through junk since the age of four. Over the years, he's earned a reputation as one of the country's foremost foragers, travelin coast to coast in search of forgotten treasures.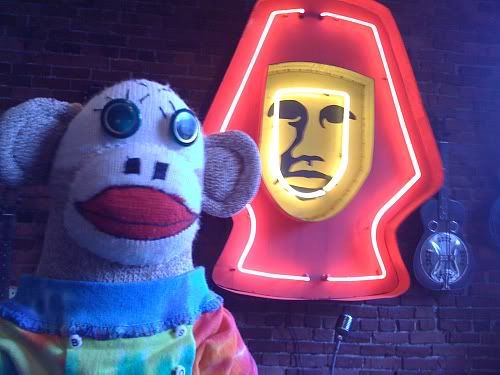 Neon me Possum's!
Where other people see dilapidated barns and overgrown yards, Mike seeks potentail gold mines packed with rare finds and sensational stories.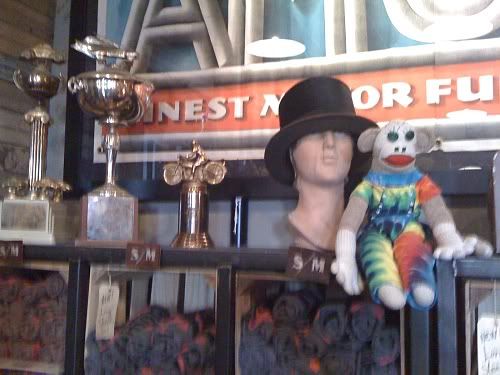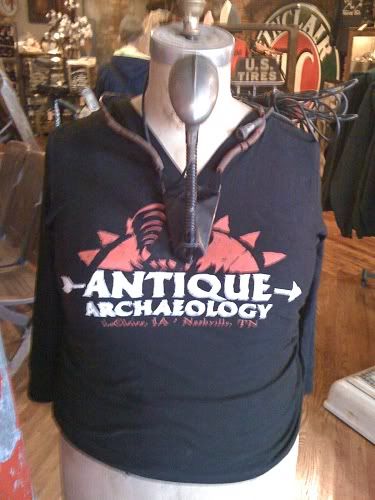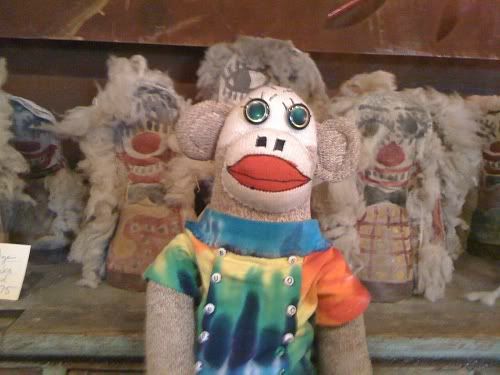 Now Mike has opened his second Antique Archaeology location in Nashville Tennessee.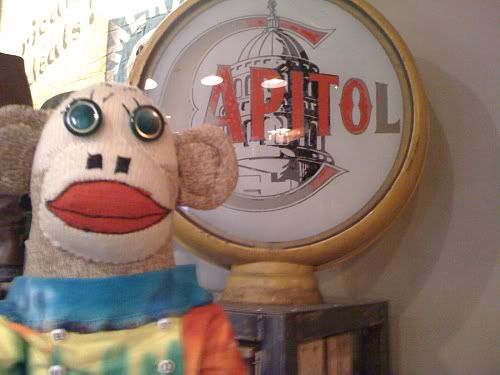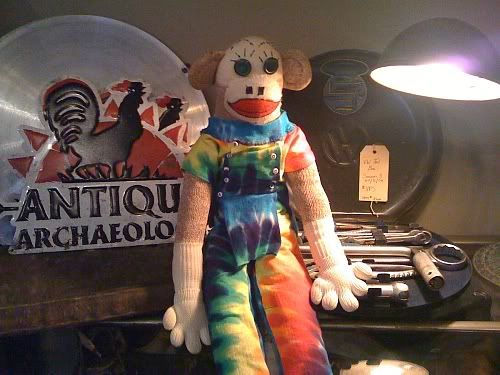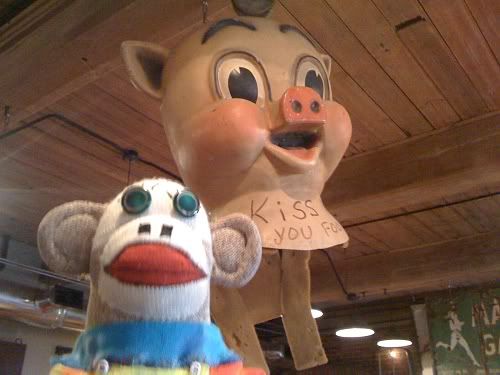 One of the coolest places I've ever had the pleasure of visitin! Wait for it! Wait for it.....
The man himself came out to give Ole Bubba a big old antique hello! Possum out! Bubba