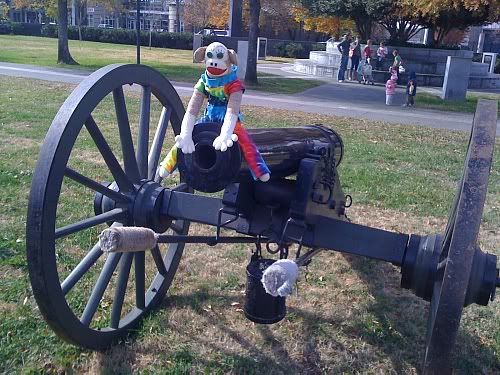 Alright adventure Possum's! My staff and I loaded up The Sock Drawer and headed to The History Festival in the park! Twas a great sunny fall mornin. The focus of the festival was the cival war.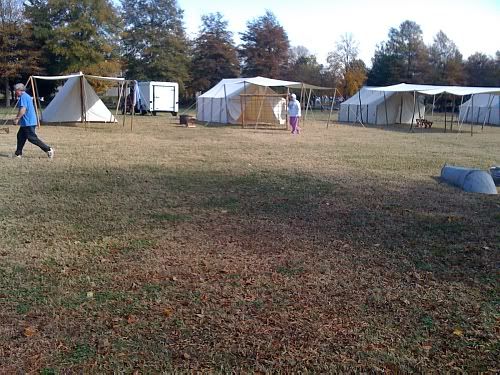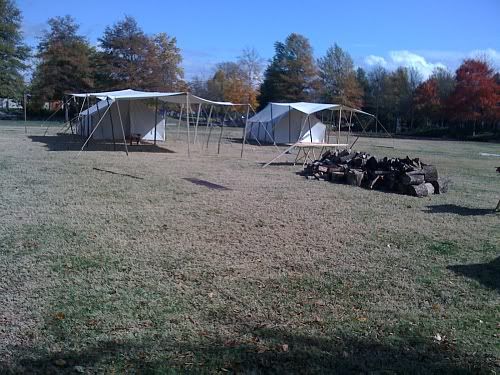 In Fact...I was aloud to come into camp the day before and walk through the camp set up. That was the plus of the week!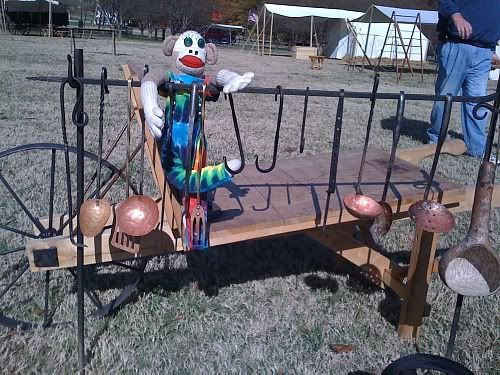 This was a really cool festival I have never heard of. This is the camp fire preparation.
There will be a little light on the subject.
A little covered wagon business to boot!
The Union soldiers stand and prepare for the battle to come.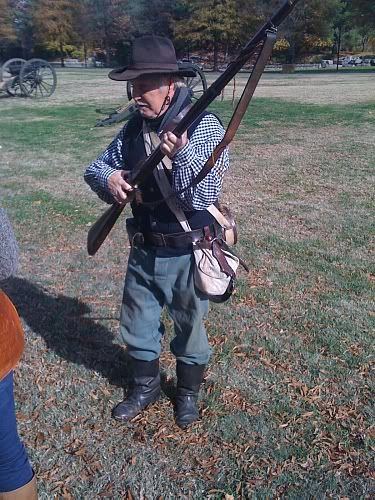 This kind gentelman was nice enough to share the history of his musket or gun if you will. He loaded it and shot it off to show us it was real. He did aim it toward the sky so as to not hurt anyone until battle time.
The Confederate officers were all to eagar for a photo shoot with ole Bubba! Great Uniform! And I thank ya'll kind sir for a moment of your time.
Music was in place in camp and the early starts of Nashville Tennessee. To keep the spirits of the soldiers about to go into battle.
This is the funeral tent complete with clothes to fit ya'll's loved ones with in the event lose of life durin battle. Yes ! There was also a gentlemans suit as well.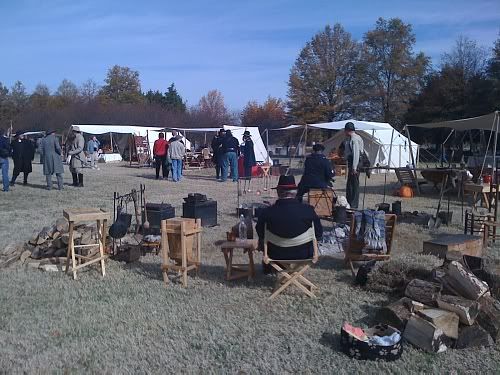 This was and event I could not miss! Twas a good day to learn of our history first hand!
The Union soldiers lined up and in costume!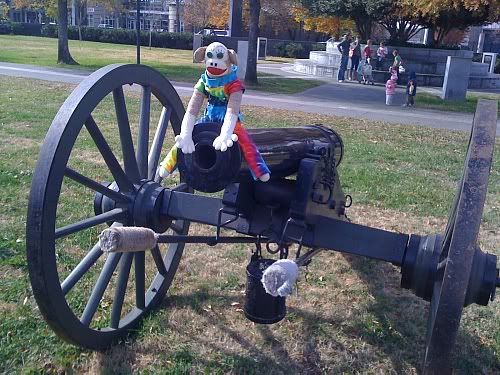 Alright! Ya'll knew this shot was a comin! The cannons are about to be loaded and shot in battle. Now these cannons were no toys or fakery of any kind! The are the real McCoy my Possum's! They are fully operational and they really did fire them!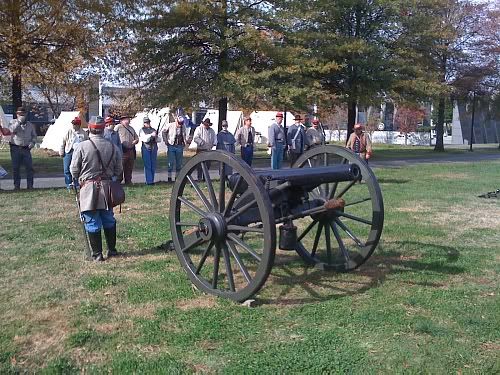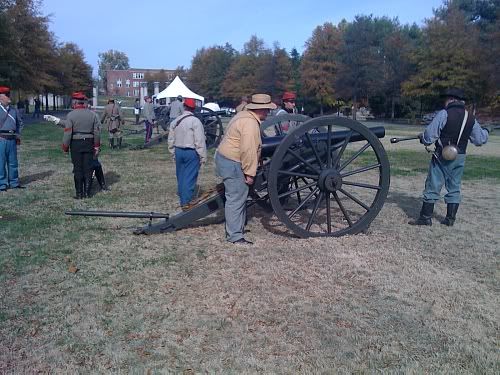 This was a sight to see! I call it Yankees be gone! And for those of ya'll wonderin....There were Yankees present and accounted for. Yankees in Tennessee? How did they get in!? Sneaky little devils they are!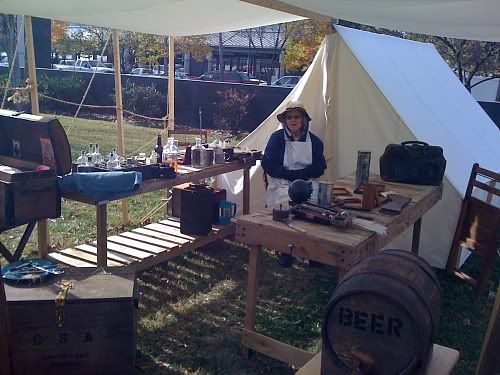 Welcome to the local hospital! I didn't have my staff photograph it, but there was an operatin table out front of the hospital tent complete with a saw to cut away limbs as needed! Human limbs!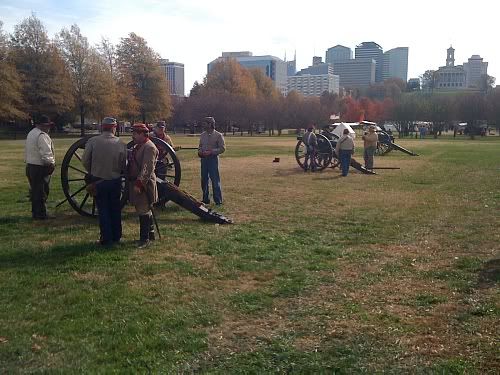 Imagine if you will, the big buildins of the city in the distance, absent of our landscape.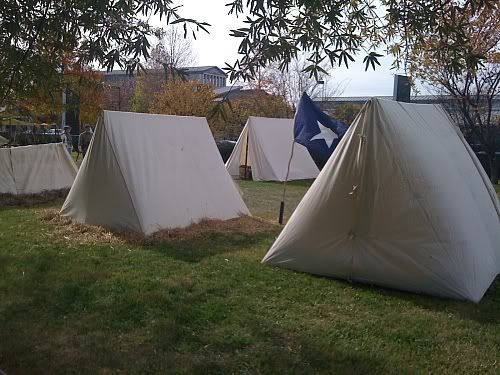 The Soldiers sleepin quarters! As not where the Hilton is! It hasn't been invented yet! Sorry Paris!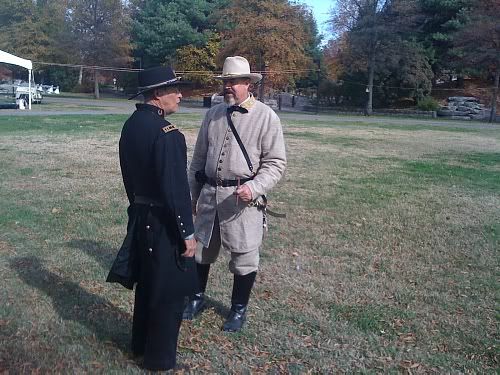 I was impressed with the realism and attention to every detail! The reenactment group had studied their history books quite wel!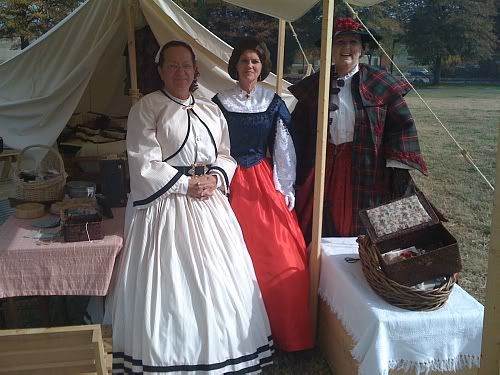 And there ya have it Possum's! Ya'll have seen it as I did! It was a complete joy to attend such an event as this! The honor was all mine! I thank you for your kind help and if it had not been for the events that took place so long ago...Freedom would not ring out for us all! I bid ya'll farewell until the next adventure! Bubba