Well Possum's? Here ole Bubba is again wonderin through the woods and weeds of the Tennessee mountains. As the story unfolds...We had went for another country drive. We were out enjoyin nature and what it has to offer. I always find some neet little old shack of in the weeds and fun to explore.
This log cabin we could barely see from the road. My staff and I parked the car on the side of the road to investigate. It appeared that it had been there for quite some time. We did however, find a date and name craved into the fireplace stone outside. I don't rightly remember the name that appeared with it but the date was 1900.
I love findin these kinds of things. I walked around with my camera as I usaully do.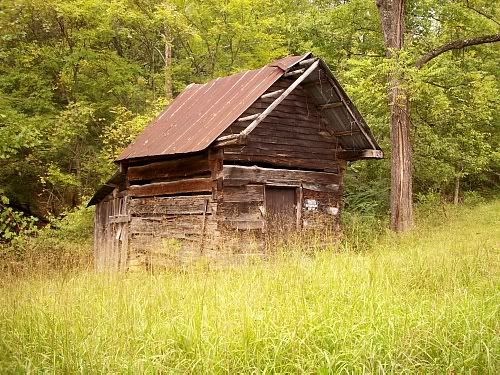 Looks as if there was a good bit of history that took place here. Maybe not famous history, but someones history. Have a pleasent Saturday Possum's! Bubba