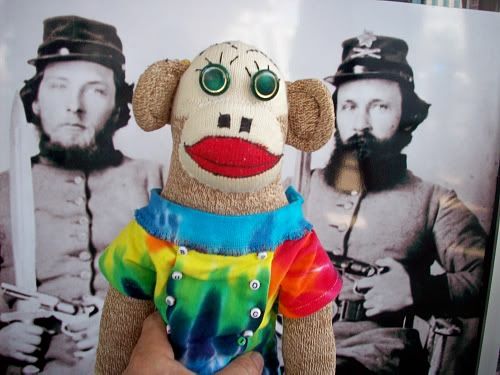 My Possum's! How nice of ya'll to stop in again and join me here in The Sock Drawer. I must say the rain clouds and storms have moved on and is now a beautiful sunny afternoon. As ya'll well know I have been out and about walking the city finding things you might like to see and visit on your next trip to Nashville for those of you that share the boredom of country music. C.M. is a real yawner in my book.
I found the smallest little confederate museum tucked away under the train tracks. The picture above is on the front glass of the confederate museum. I thought it would be funny to try and make this picture look as if I were in the picture with these two soldiers. What do ya'll think?
The dreaded flag everyone hates to see comin,but is a part of our American history and stashed away here in the museum where it should stay for the duration of our great country.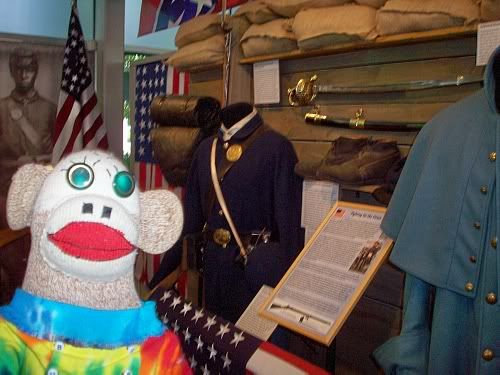 The museum mainly has uniforms and weapon froms the confederate war for viewing. Plaques with historic information tell they story. Thats about all there is to this little tiny museum. As the train rumbles on over head, the train whistle brings us back into the 21st century. I close The Sock Drawer here. Bubba