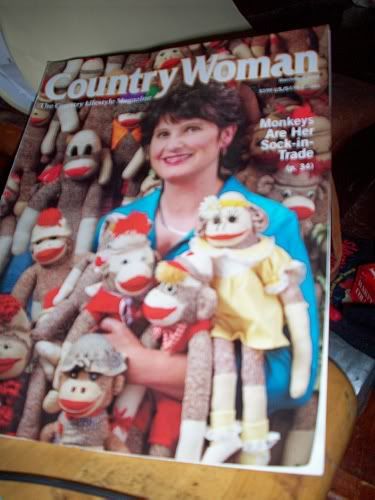 Greeetings Possum's,Peeps and general Sock Monkey lovers! Lot's has happened today so let's get started! I was sitting around reading a copy of Country Woman magazine this afternoon and Mike tells me I've got to visit a surgeon.
*WHAT!*
I replied very quickly and in shock! Remember,Bubba, we've already had this conversation once and you know what it's about! Mike said. ( Don't for get the "" around what Mike said. Yes I did that in the air as I do have fingers. Here's the reason why......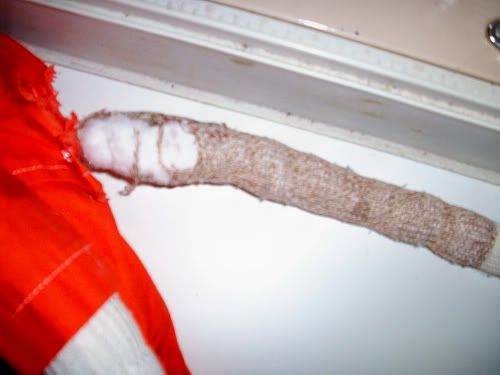 I have a whole in my tail! Could it be? A Vampire bit me while I was reading New Moon? Wouldn't I be a Sockpire by now or something? So that was ruled out by the physian on staff. The doc told me it's due to old age.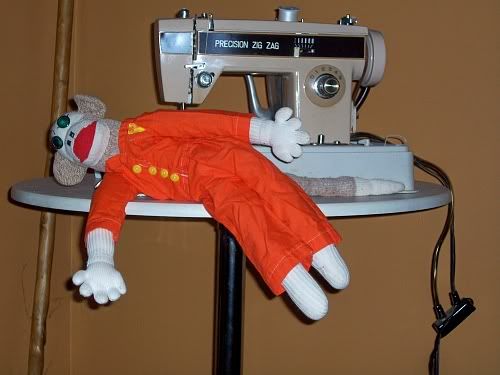 Welll........I stated.......That is a relief! As I lay on the examining table I was not quite sure what was to come next.
We had to approach the skin graphing procedure. By now I'm cupping my Sock Hands over my mouth in horro! Not to mention I was a candidate for tossing my cookies wright on the doc's shoes!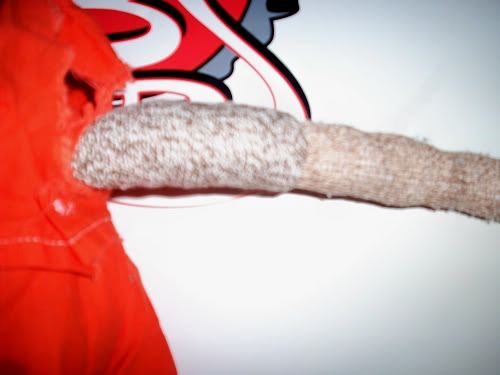 Next thing I knew, I woke up and I was al repaired! My tail as good as new. Blessed Saturday night!
Bubba