As the rooster crows early on a sunny 80 degree Monday mornin,another week starts out. The coffee been brewed and all.
Gettin close to the leaves turnin. Fall is fixin to commence. Big cool down from all the hot hot temps.
The pumpkins will start comin out. And it looks as if they already have. Let the holidays ho ho ho their way into our hearts once more.
None other than Christmas in July! Every year they bring out all the Christmas decorations At Hobby Lobby and Mike and I go and take ourselves a few pictures.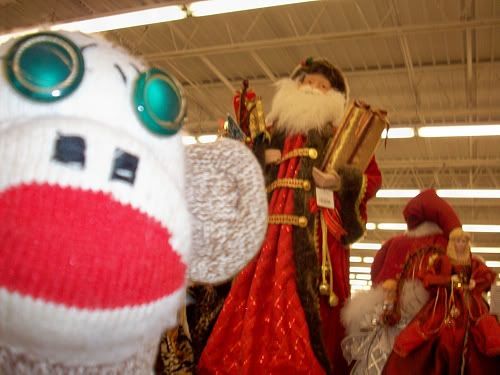 Santa makes his big entrance on the scene.
Have a sunflower day! Bubba