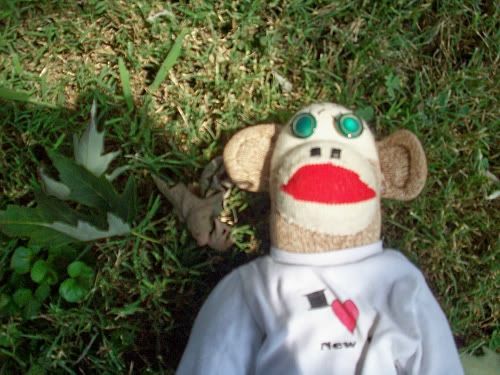 It just goes ta sho the proof is in the puddin Possum's! The leaves are now fallin! There to the left of my head and in Mike's shadow. Ya'll know the sun was at our backs. Next stop is the beautiful colors! What is smellin so good out in the kitchen?
Why it's the pork tendar lion roast from our Kroger purchase this mornin! Cookin slow in all it's juices! A feast for Sock Monkey eyes I'm here ta tell ya'll! Add some baked beans and dinner is served.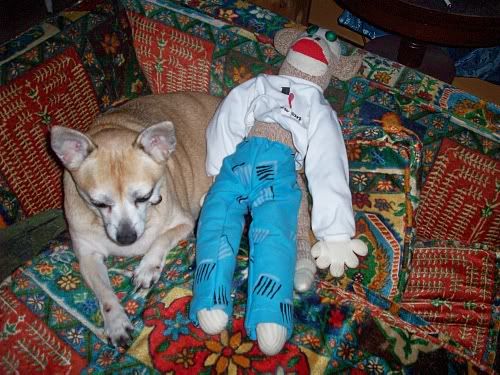 Here is Mike buddy of 11 years! Dear old Scooby Doo!!!!! Half German Sheppard and half Chihuahua! Don't ask. We were shocked as well.
Bubba