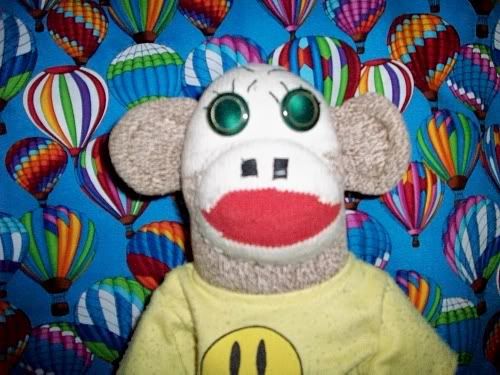 Nothin like an early mornin blog! Four o'clock in the mornin to be exact! Mike and I love the grave yard shift! On the weather side of things,they are callin for thunderstorms for a few days. It was suppose to show up tonight,but no white plastic cigar tip. It has finally gotten warm. We are thinkin it's here to stay now. The lows have come into the 60's at night. Time ta get our tomato plants in the ground for summer goodness! Nothin can compete with home grown tomatos. The free Christmas cactus finally got repotted. It was so root bound,the roots itself looked like the real pot it was in. Not good in the plant world. Could have choked itself out. But all is ok now. It has taken up residence on the patio for the summer. Not in direct sunlight mind you. They can't handle that much light. Sits in the shade for the most part. We just have gotten a cutting of a year round cactus. Cut one of the teardrops off and planted it in our yard. The teardrop is as big as a grapefriut. So we're excited bout that! I got it in the ground this very evenin. Just in time for all the rain that is suppose to be headed this way. We'll keep an eye out to see if it really shows up.
A brisk walk in the park this afternoon as Mike is still tryin ta get his weight off. He's doin really good thus far. Has lost 120 lbs.! Only took him nine months ta do so. I guess bein 50 really agrees with him. Fabulously 50! He says his life has only just begun. What a shame he was sick for his birthday weekend! Took five days off to celebrate and was in bed with a bad cold the entire time. They say everything happens for a reason. I guess the universe has other plans for him. I'll keep ya posted just in case it does. Sometimes he does ramble on bout things that happened over his life. But he's 50 right? I stop him and tell him,dude!,I was there remember?
I was so sorry ta hear Bea Arthur passed away! Wow....only two Golden Girls left. How sad is that? Our dear sweet Bea was 86 at her passin. She had cancer. Mak'em laugh in heaven and rest in peace. We will always love you. Thank you for bein a friend. You will always live on in the re-runs. The Sock Drawer will truely miss her.
We got the grass mowed today. The front and the back. Only takes a few mintues this bein a town house. The yards are very small. Well...I say grass. Our yard really is nothin but weeds really. After ya cut it and if ya stand back and squint your eyes,it looks like it could be grass. What do ya expect for a rental. Not our problem. Packin up and movin on.
I have a pair of Robin Red Breast livin on our patio. They have built a nest on top of our electric box. I was gonna take it down,but there are baby birds inside. Even I'm not that mean. So for now,the nest stays. I guess ya could say thats goin green in a way. Savin wildlife. And so I did.
I guess that bout covers The Sock Drawer news for now! Have a great week! Bubba