Howdy monday mornin Possums! I'm here in The Sock Drawer and got some more kind of craziness ta show ya'll! This here's a Dragon cake Mike made on his job. Cute thing ta start the Monday mornin blog off with.
He's ready for his close up.
This here is my logo sign drawn and painted by Mike. Got a bit of a glare to it.
There! That's better. I laminated it yesterday. It's hard ta get a picture. But anyway,ya'll get the picture.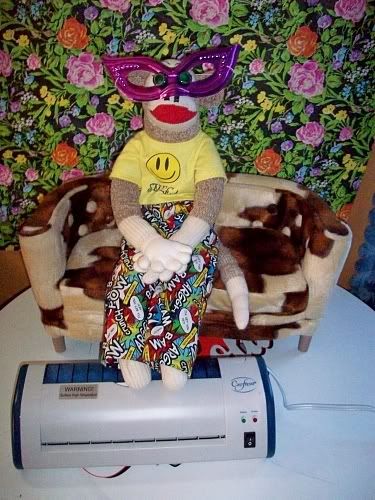 I got my Mardi Gras mask on and ready ta party! Bring on the parade! Happy Monday Possums! Bubba