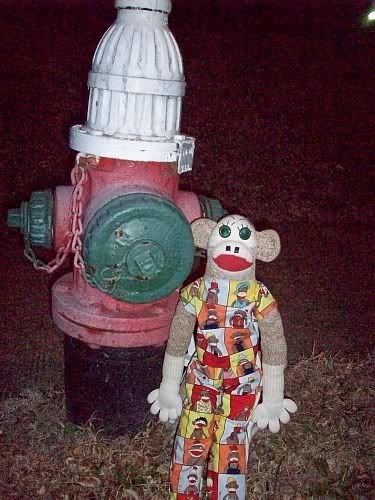 It is the middle of the night here in Nashville. The rain ya'll ask? We only got a sprinkle so far. They are callin for thunderstorms for Wednesday. So what does one do in the middle of the night? First off,the reason I'm even up is Mike has been on the over night shift. He is off tonight,but he has to stay up so as ta stay on this schedule. We decided ta take a walk around the neighborhood ta photo the place. Not ta mention it's a nice night for a walk. The weather is warm with a slight breeze blowin. The smell of rain in the air.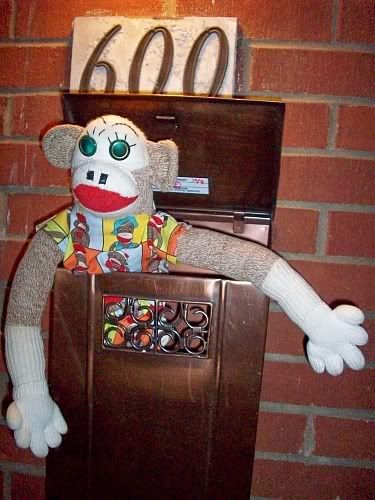 Walkin bye,I saw this cool mailbox. It was screamin out ta me! So I had Mike take my picture there. For the time bein,nobody lives at this piticular address so we weren't disturbin anybody. It was just a fun thing ta do. Post me baby!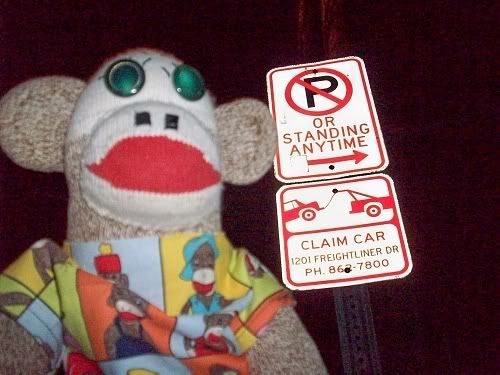 Walkin through the nightly street enjoyin the peace and quiet. All folks are in bed sleepin. The streets are void and empty of people and cars. The street lamp light glistens on the lightly dampened streets.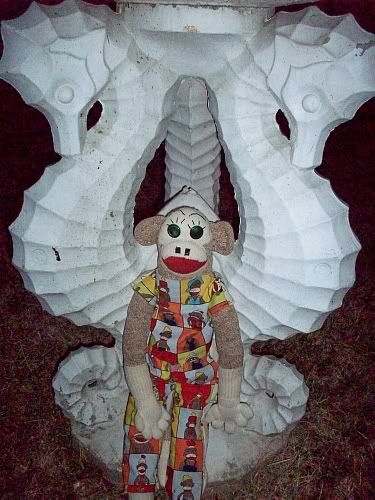 Sometimes the simplest things can make the most interestin photographs. It all depends on how ya end up lookin at things.
I must caution ya Possums. It's all about the Picture for me an Mike. We are always experimentin with our digital camera. Tonight is about the things we never would normally stop and photograph. The most common things we pass in everyday life,but never really pay that much attention to. Well...unless it's a street sign ya have ta pay attention to.
Bein a ham in front of the camera is my handicap. And yes! Pun intended! I suppose it's not against the law ta merely stop and take a picture of this handicap parkin spot. I only parked my butt on it. Not the car. It might be a funny thing to issue me a ticket for butt parkin!
We did swing on over to the park.
So arrest me! I loittered! LOL! And on private property! Twas a fun thing ta do when no on is lookin.
Good night Possums! Bubba