So what does one do on the last afternoon of your vacation? Well....there are those of us whom have a box full of monkey socks in the house. We decided ta see what we could come up with. playin with the socks I mean. Mike bein the artist he is,always comes up with somethin pretty cool. The sun is shinin today,but still really cold out. Suppose to get down in the 20's tonight. Which brings us back to our original topic.
I think this should become an indoor sport! An artist challenge,if ya will. Kind of a fun thing ta do on a cold day. Why do it ya'll ask? It's all bout the photograph! Useless information. Usin an artful eye and a good digital camera.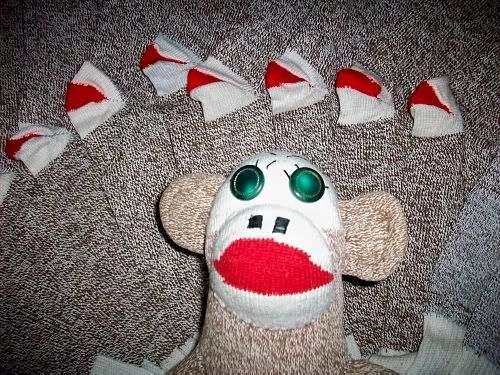 Dear old Nelson never knew his socks have been most famous since they created the knittin machine back in the 1800's.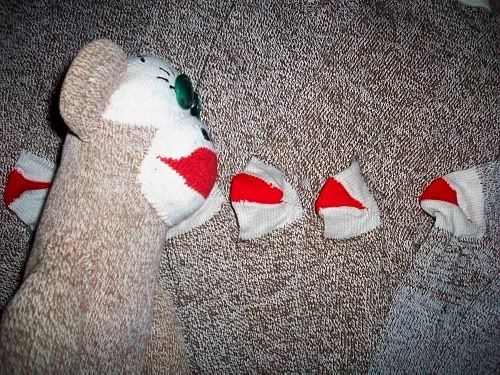 This one makes me look like I'm in a crowd of Sock Monkeys. Like on the streets of New York or somethin. Use ya'll imaginations. Do ya see it now....?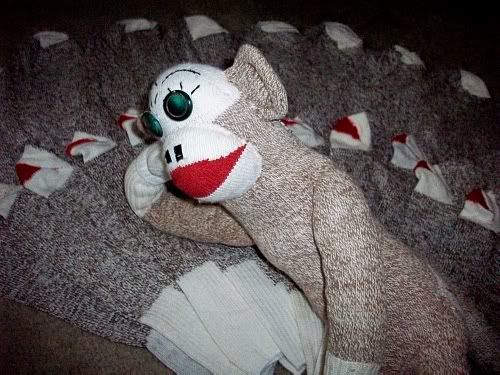 That's how we work the day away in the merry old land of OZ.We've all heard the song before. It's always a horse of a different color.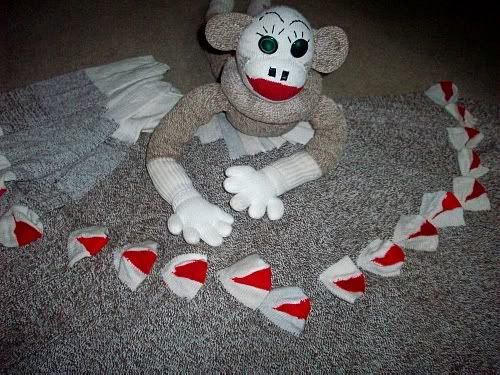 Tip toe throught the monkey socks! Bubba