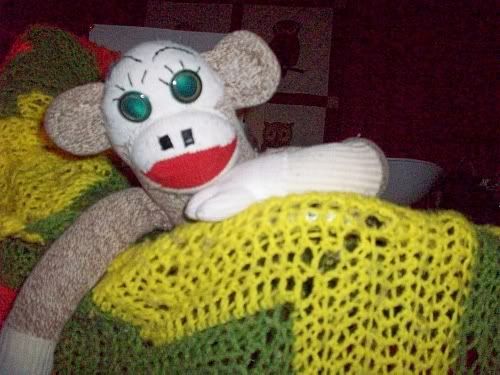 Good early mornin Possum's! Yes,we're up at the crack of dawn to blog for ya'll! The winter advisery is nothing but rain thus far. Cousre the warnin goes until 1 P.M. this afternoon. So we're keepin an eye out for that. Was hope'in ta have snow here on our vacation for bolg photos. But so far that hasn't produced itself. Got some wonderful Sock Monkey photos created by Thomas H. Durand. They are to cool. Here's the first.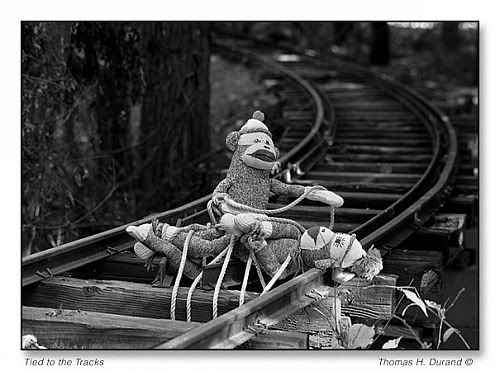 Mr. Thomas has quite the eye for this. I hope the photos are not cut off in my blog. If so I think ya'll can click on them and it will take you to my photobucket to view it fully.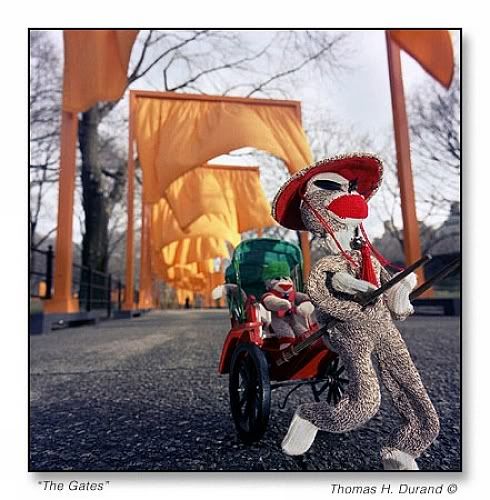 Mr. Thomas has 5 or 6 pages on his web site of Sock Monkey photos ta share with folks. I just picked out my favorites.
Their messgae is very powerful indeed.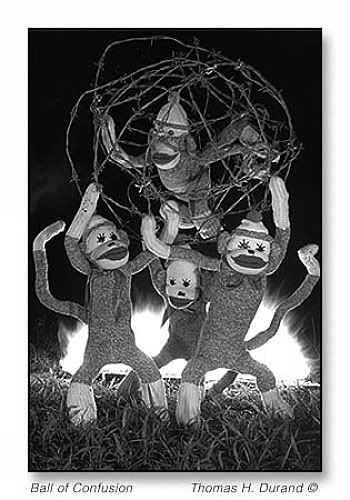 This one is entitled ball of confusion.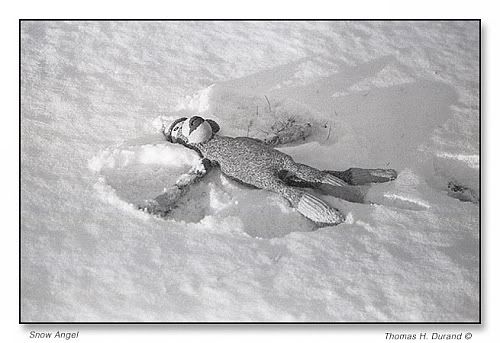 I hoped I'd be doin this one this mornin,but don't look like I'm gonna get the chance. I'll just fall in a mud puddle instead. Splashin around in the mud could be fun I guess. Someday I just might try it.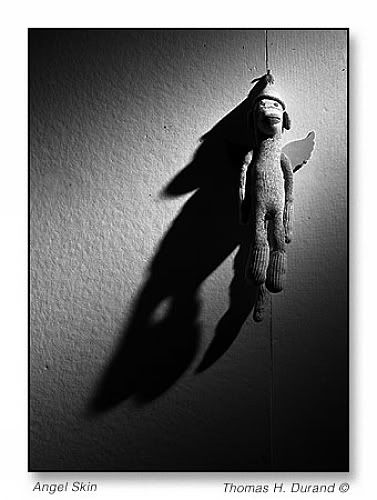 The shadow is on the wall Possum's.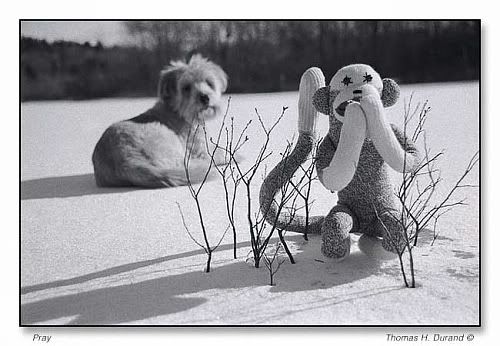 Once more...The snow I dreamed of.
I think it's time for more Sock Monkey web sites.
http://www.interestingideas.com/out/sock.htm
http://www.youtube.com/watch?v=yjalunxmbde
http://www.sockmonkeyministry.com/index.htm
Hope ya'll's Wednesday is awesome! Bubba